12th Annual
Pro-Am
(New concept, next level!)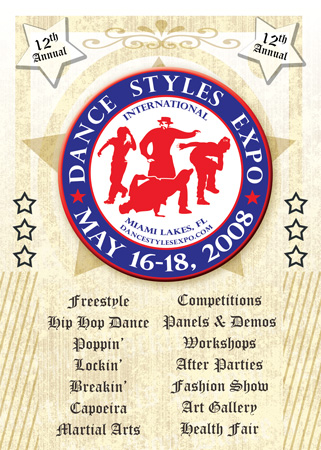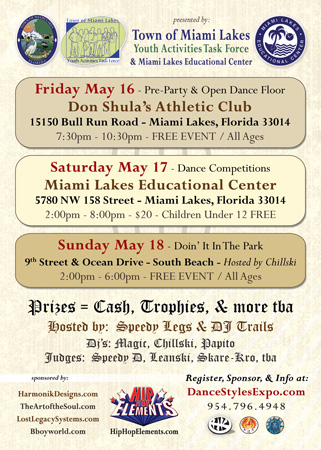 Judges: Lino (Floorlords), Speedy & Icey Ice (New York City Breakers), Aby (TBB), FlashBack, Speedy Legs & SkareKro (Hip Hop Elements), and more...
Click for more info
COMPETITION CATEGORIES:

3 on 3 bboy/bgirl
Winners of the 3 on 3 will win round-trip airfare, plus 2 nights accommodation to compete in the World Finals of the JFL battle in MONTREAL, CANADA, July 19th 2008.
This grand finale is part of the 26th edition of the Just For Laughs Festival.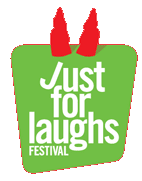 Saturday May 17th, Miami Lakes, Florida
JFL-Battle-JPR, U.S.A. Preliminary 2008
Prizes at the finals are 8000.00$ in cash (1st prize, $5000 & 2nd prize, $3000)
You must own a passport to enter.
(Last year Backyard Funk from Orlando won and ended up winning the finals)

Hip Hop Dance Crew $500 cash + trophy & prizes
(3-5 people - 4 minutes max. - Must supply your own music on CD
***NO PROFANITY - Crew will perform one round and be judged by points )

Poppin' - $100 cash + trophy & prizes

1 on 1 bboy/bgirl - $100 cash + trophy & prizes
(This battle will be dedicated to dance pioneer FROSTY FREEZE (R.I.P.)
Read more about Frosty at this interview we did with him

All registration will be done at the event on Friday and up till 4pm on Saturday. Please arrive early.
If you are interested in sponsoring or vending,
please call 877.382.3886