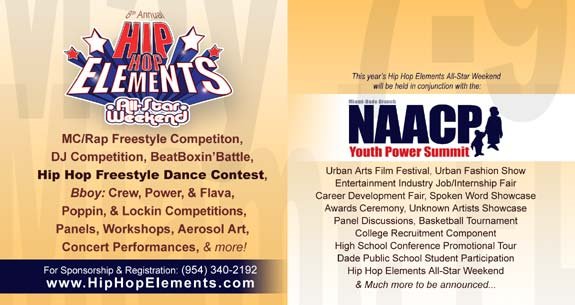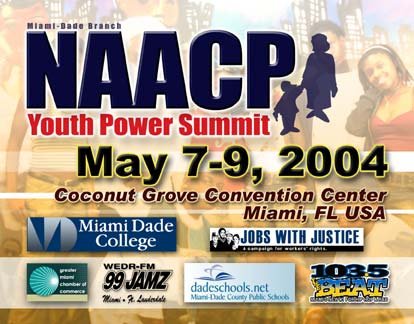 Hip Hop Elements All-Star Weekend 2004 Itinerary

Friday May 7:
1:00pm-1:50pm - Miami Light Project Presents: Rennie Harris' Facing Mekka
2:00pm-6:00pm - Dance Preliminaries/Open Entertainment
6:00pm-7:30pm - DJ Competition Preliminaries
7:30pm - 10:00pm - MC/Freestyle Preliminaries

Saturday May 8:
2:00pm-3:00pm - Dj's Playing Music
3:00pm-5:00pm - Dance Eliminations
5:00pm-6:30pm - Dj Competition Elimination/Finals
6:30pm-8:00pm - Dance Finals
8:00pm-10:00pm - Hip Hop Concert featuring: Nocturnal, Redd Rat, Drag On, Draz, & Lord Mecca.
10:00pm - 10:30pm - BeatBoxin' Competition
10:30pm-12:00am - MC/Freestyle Finals

Sunday May 9:
2:00pm - Miami Light Project presents: Angelamia Bachemin's Jazz Hip Hop Orchestra from the Berklee College of Music, Euclid on Lincoln Road (South Beach) Berklee College of Music Professor a master musician, Angelamia Bachemin pioneered the style of Jazz Hip-Hop, blending the two most uniquely African-American developments in music into one phat sound and one incredibly cutting edge orchestra! This show presented in partnership with JVC Jazz Festival Miami Beach.
* Schedules are subject to change. Please comeback soon for up to date information.
---
COMPETITION CATEGORIES:
Dance:
Bboy / Break Dance Crews – 3-5 persons - $1,000 Cash Prize
Poppin' - $250 Cash Prize
Lockin' - $250 Cash Prize
1 on 1 Bboy / Break Dance - $250 Cash Prize
MC/Freestyle - $250 Cash Prize
DJ/Turntablist Competition - $250 Cash Prize
BeatBoxin' (Vocal Percussion) - $250 Cash Prize
Sketchbook/Graffiti Art - $250 Cash Prize
Prizes will include cash, clothing, equipment, promos, and a chance to be featured in the Hip Hop Elements All-Star Weekend 2 DVD.
1. You must register for the event to compete in any competitions.
2. You must attend the preliminaries and be on time to join any competition
3. After you register at the door, you will need to proceed to the West Court (Hip Hop Elements Area) of the convention center and sign up for the competition you plan to compete in.
4. Competitions are open to all ages and all genders.
REGISTRATION: Download the registration form as a Word Document by clicking here

Walk-up registration will also be available for: $60
One day passes will be available for: $25
The registration fee includes: 3 day pass, 1 year membership to the NAACP, souvenir bag, program, promos, etc
---
In order to accommodate such a tremendous amount of people, the Miami-Dade branch of the NAACP has already secured the 152,000 square foot Coconut Grove Convention Center to host the 2004 "Youth Power Summit."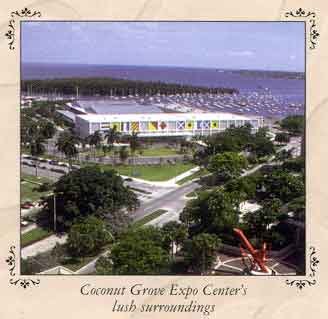 Coconut Grove Convention Center
2700 South Bayshore Dr.
Coconut Grove, FL 33133
For directions, click here and enter your address.
---
Please call the Wyndham Grand Bay to reserve your hotel room at the discounted rate:



305-858-9600
Mention the NAACP Youth Power Summit for your discount

The Wyndham is located directly across the street from the Coconut Grove Convention Center and is the official resort for the conference.