ABOVE GROUND - HIPHOP
Friday, Sept. 5, 8 pm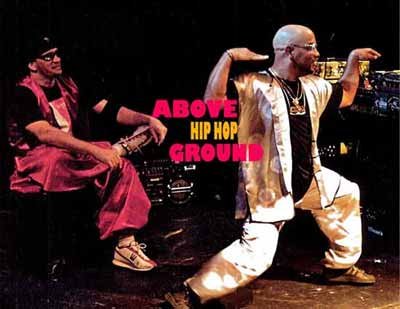 Featuring MC's Magyva and Coppa Kidd, spoken word artists,
b-boy and b girl battles, beatboxing, graff artists and more...
Birthday Bash for Speedy Legs and Carol the Rev.

Thursday, Sept. 18 - 7 pm - hip hop classics movie night

ARTS AT ST JOHNS
4760 PINE TREE DRIVE
MID-BEACH

INFO: 305-613-2325

Directions to Arts at St. Johns: On I-95, exit at highway 195 going east over the Julia Tuttle Causeway to Miami Beach. The causeway becomes 41 St. Continue east on 41 St to PineTree Drive, which is before the Indian Creek canal and Collins Ave. Go north or left on PineTree until you reach the St. John's Church at 4760 PineTree Drive. Park anywhere in the parking lot or on the street. The K bus stops on the same block.

The Above Ground and Arts at St. Johns programs are supported by funding from the Miami Beach Cultural Arts Council, the Miami-Dade Dept. of Cultural Affairs, State of Florida Office of Cultural Affairs, Dade Community Foundation, and the United Methodist Church Shared Vision Focus for Youth.